The personal blog has been revived! It is funny to go back and look at our posts from 2 years ago. Although our blog name and site has changed, I decided to continue on with what we started before our wedding. I hope to not only post about the upcoming arrival of our babies but our travels, projects around here, and fun things I come across on the internet!
Well as most of you know, Corey and I are expecting twins! We recently found out that we're going to welcome a little girl and a little boy into our family! The ultrasound technician told us that we'd be TOO lucky if that is what we got and sure enough it is!
Corey and I have mulled over names since we found out that we were expecting and if we're being honest, even before that! It was a very easy process for us with little arguing except for middles names. That was quite difficult for us to decide and agree upon. Once we knew, Corey wanted to share with our parents and his grandparents in a special way. He asked me to create a card - we included an ultrasound picture of the two babies (the best we have to date) and a note from them revealing their names.
Below is the card that we sent to my parents!!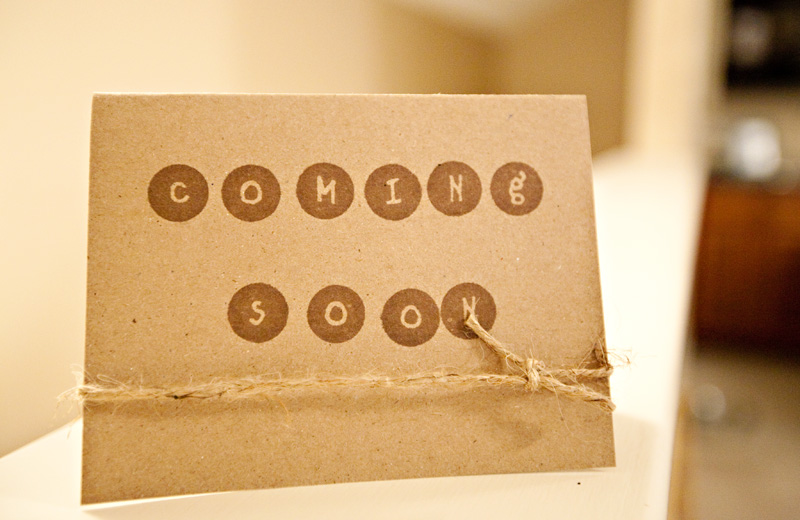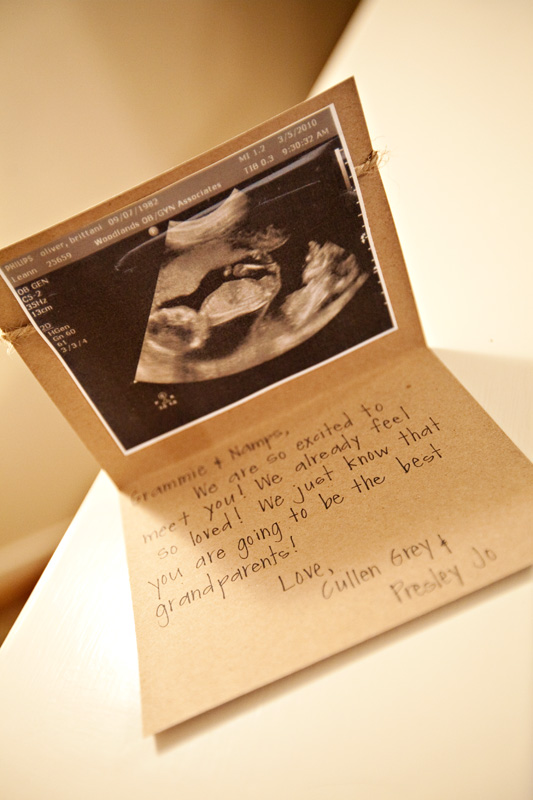 We will be naming our little girl
Presley Jo
and our little boy
Cullen Grey
. We wanted to choose names that were unique. Having taught for 5 years, my choices for a bit limited! :) We chose
Jo
for her middle name because it is a name (Joe) that has been in Corey's family for 3 generations - that I know of.
And there you have it ladies and gentlemen - Until next time!